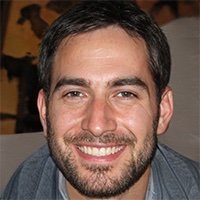 I enjoy teaching other people how to break free from boring cubicle jobs and discover the freedom of working for yourself.
I used to be a cubicle monkey myself. I don't have a LinkedIn because I'm not looking for a job (and don't ever plan to need to). These days, I work for myself as a blogger, author, entrepreneur, and consultant.
I also specialize in teaching people how to make a good side income from work at home jobs and other online and work-from-home money making methods. Lately, I've been helping gig workers learn about personal finance at Money Misfit.
I dabble in SEO, affiliate marketing, and making niche blogs. I also make a really terrible omelette…but it is edible.
If you're into financial freedom and building up your credit score, then you might be interested in reading my contributions at MoneyMisfit.com.
And if you're obsessed with online privacy and security like me (this is why I don't use Facebook), then you might want to check out my online privacy blog.
Or, check out my personal ramblings here on this site with my latest blog posts.
Official Website of the #1 Bestselling Entrepreneurship & Small Business Author